Piesek siso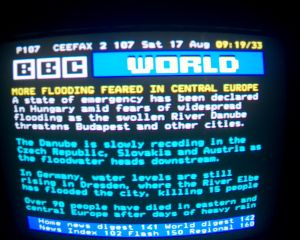 Uwielbiam mojego psa Siso. Jest fenomenalny. To prawdziwy przyjaciel rodziny i maskotka całego domu.
Jest z nami od blisko 8 lat, kiedy to jako małego szczeniaka przygarnąłem go od znajomego. Siso był śliczny, miał czarną sierść i białą plamkę na ogonie. Nie jest to pies rasowy, jednak wydaje się być mentalnie ponad innymi psami.
Czasami mam wrażenie, że siso jest mądry tak jak mądrym jest każdy człowiek. Zawsze z uwagą patrzy na kogoś, jak ten do niego mówi. Zawsze wykonuje zadane polecenia.
Siso dosyć szybko nauczył się aportować, a następnie wykonywać takie polecenia jak siad, waruj czy leżeć. Teraz siso jest jeszcze mądrzejszy. Wkomponował się w naszą rodzinę i jest jej członkiem.
To prawdziwy dowód na przyjaźń między psem a człowiekiem. Nigdy nie zawarczał na rodzinę czy przyjaciół domu, ale wobec wrogów albo ludzi z ukrytymi zamiarami zawsze jest czujny. TO prawdziwy obrońca domu i jednocześnie przytulanka dla dzieci.
Dbamy o niego bardziej niż o siebie. Wierzymy, że będzie z nami jeszcze przez wiele wiele lat. Nawet nie potrafię sobie wyobrazić co to będzie jak go zabraknie.
Na pewno tracąc siso stracę przyjaciela, tego wieloletniego, prawdziwego, bezinteresownego. Na razie o tym nie myślę, ale zdaję sobie sprawę, że kiedyś to nastąpi.

Tagi: siso, ,
Podobał Ci się ten artykuł? Oceń na TAK lub NIE. 136
Statystyki wyświetleń: